When the question of what to pack for a Ugandan safari is asked, you will get different answers and opinions. Surprisingly, some people will even advise you to buy items only labeled with the word "safari holiday" while others will even caution you not to carry or pack anything new, claiming whatever you wear at home can work for the safari but don't allow to be confused because this information provides some of the essential clothing tips to have a memorable Ugandan tour, whether guided or self drive. With Kampala Car Rental Limited, self drive tours are now possible in Uganda and before you start your self drive trip in a rental car, you need to read these tips first. These tips actually involve planning from home until when you are finally at the destination.
Firstly, you have to be keen interest and take into account the number of days the safari will last, the season or time of the year and the exact destination you are planning to undertake the safari before even packing your clothes for the trip because all the mentioned factors determine what to pack. Additionally, you have to pack something that will make you comfortable during the trip and lastly be ready for whatever the safari will offer.  Therefore, the following are the vital clothing tips to follow for unforgettable guided or self drive tour in Uganda;
Don't bring what you don't wear
Much as some tourists prefer shopping for a safari, it is safer and more comfortable to bring some clothes that you have ever worn before because at least you are sure of whether they fit or not but most importantly are very comfortable. Not only that, carry clothes that you know layer up well and leave the ones you have never worn before because they may be uncomfortable. However, it's also not a bad  idea to carry new clothes so long as you have ever worn them even once because you will know whether they will work for you or not.
It's advisable to pack fast-drying materials (clothes)
Most Camps or Safari Lodges in the National Parks don't have dryers thus tourists are advised to pack clothes made from fast-drying materials. Materials such as denim take long to dry thus you will be forced to wear damp jeans for sometime if they become wet. Therefore, wool socks, lightweight cotton shirts and clothes from manmade materials including polyamide are perfect because they are light-weight and dry faster.
Carry practical clothes
Avoid dressing to impress during the safari thus carry the clothes that go well with the area you intend to visit thus the reason you need to be practical about your choices. Remember that African safaris involve walking and driving though dusty roads and tracks hence carry clothes that you won't mind getting dusty and leave behind clothes.
Carry clothes of neutral colors
Neutral colors are very important when it comes to packing for an African safari thus tourists are advised to choose right colors especially the ones that blend in nature (green or brown are perfect colors). Always avoid bright colors and white or black should be avoided but instead opt for stone, khaki or olive. As we all know, dark colors tend to heat up faster in the sun.
Always layer up
When you are planning to pack for your Uganda tour, layers are ideal because temperatures in the country change adversely thus it is vital to travel when prepared for anything that happens. Clothes such as long sleeved shirts protect your arms from the strong sunshine and bugs thus the light-weight shirts that can be covered by a sweater or pullover that can easily be taken off as they heat up.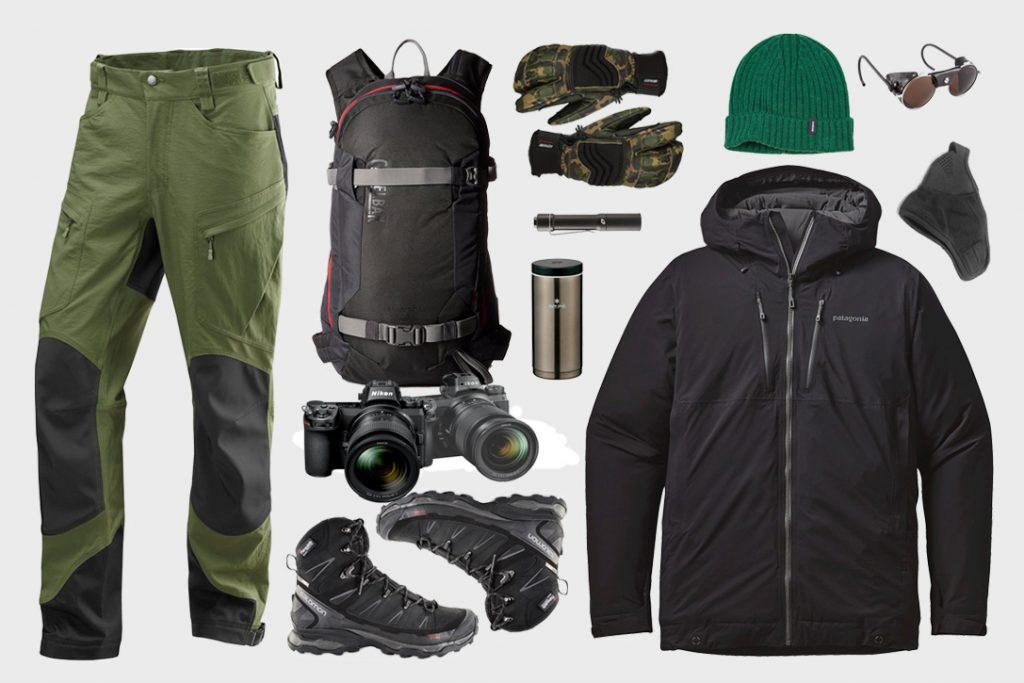 Pack foot-friendly footwear
Everyone would wish to be comfortable when walking through the jungles thus big old-fashioned safari boots are not recommended, and choose something that is comfortable and practical. Therefore pack the shoes you have ever worn before as well as walking shoes or comfortable sandals that are ideal for walking.
Don't pack new pair of shoes that you have never worn before because they need to be broken in and can cause blisters.
Also, Pack for the weather you are traveling in, avoid over packing, pack comfortable clothes and also carry useful Accessories. When you follow all these guidelines, you are guaranteed of being comfortable during your safari because clothes also contribute to memorable experiences.