The pearl of Africa is undeniably one of the best places to visit in the whole world. But it is not so cheap to visit. Those who have visited Asia and South America are often duped into thinking that Uganda and many other African countries are similarly cheap destinations to visit.
Unfortunately, tourism is simply a growing industry in most of the African countries. For the case of Uganda, even though tourism is the leading forex exchange earner for the country, it is still among the least funded industries in the whole country.
The country is still hit by limited access to capital. In a country where the total sum of loans in all commercial banks is still below 1 billion USD, and the interest rates almost hitting 30%, investment is a very huge step to undertake.  With all these huddles, product pricing still seems unfair to many people.
Besides the above huddles, corruption is still a big issue not only in Uganda but most of the developing African countries. This also means that there is a lot of illegal operations due to corruption. For instance, you should not be surprised to find a business that has been running for more than 5 years without any license whatsoever.
In such an environment, vigilance online is very important to save yourself from scammers, poor services as well as dealing with legally inexistent companies. Here are a few mistakes you should avoid when booking a car online in Uganda.
Every time you find a Uganda car rental agency making you an offer of more than $20 below the market price, be assured that you are either dealing with a scammer or a non-registered company.  For instance, if a Land cruiser is $70 per day, and a company is making you an offer of $50 per day, that is already a red flag.
However, it should also be noted that a big car rental agency with a fleet of 40 cars and above can afford to offer you a car at $50 per day because of its economies of scale. Therefore, the next time someone makes you an offer of $20 way below the market price, ask them about their fleet size.
Mechanical Help Time Frame
It is often stated by many car rental agencies that they offer roadside assistance. Some even take it a notch higher and claim to offer 24 hours road assistance. But one thing they never tell you is how long it will take for them to offer you the promised mechanical help.
Given the road conditions and accessibility issues; it should be noted that roadside assistance is usually between 2 to 4 hours on average. There are rare instances where you can get road assistance in 20 to 30 minutes but those are when you are in or near a major town.
In remote areas that have poor accessibility, sometimes you have to settle for 6 to 8 hours. In simple terms, you can spend a full day simply fixing a mechanical issue. The level of mechanical knowledge is not evenly distributed around the country; this implies that in some places, the mechanics will not be able to fix the mechanical issue thus a need to call for a more senior mechanic.
These to and fro in an attempt to offer you the necessary help might end up costing you a full day.
Giving Your car to Game Ranger
There are many things that you might easily overlook assuming that they are all covered by insurance. One of those things is handing over your car to a game ranger to drive you during your game drive.
You are held 100% liable in case any accident happens with the car in the hands of a game ranger. Even though you are allowed to have a game ranger in your car, you are not allowed to hand over your car to the game ranger to drive you even when they claim that they know how to drive.
No insurance policy covers anyone outside their contracted terms. It is considered negligence to give a car to another party that is outside the car rental contract. Therefore before confirming your booking with any Uganda car rental agency, this term has to be discussed to avoid full responsibility surprises.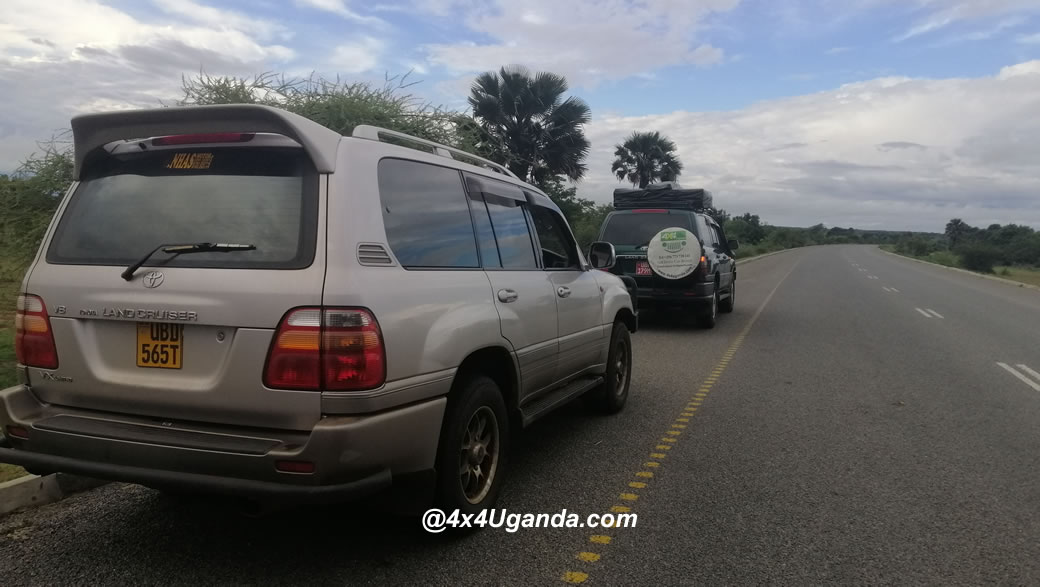 It is very common for people to miss out the fuel type details only to notify the car rental agency on the day of pick up. In Uganda, there are mainly two fuel options; Diesel and Gasoline.
On the local market, diesel cars are slightly more expensive to buy. They are also more costly to maintain. Therefore most car rental agencies offer gasoline cars. But to avoid this confusion; of the day of pick up, it is wise to specify the fuel type you prefer when booking your car online.
Gear Transmission Requirement
Every licensed driver is expected to be capable of driving a manual transmission car. However many drivers are usually uncomfortable driving manual cars. They are more comfortable driving automatic transmission cars. Regrettably; most people simply assume they will be given an automatic car without agreeing to it while booking.
In order to avoid all this confusion that comes about when the car rental agencies offer you a manual car when you expected an automatic car, it is recommended to agree on the gear type when booking your car online.